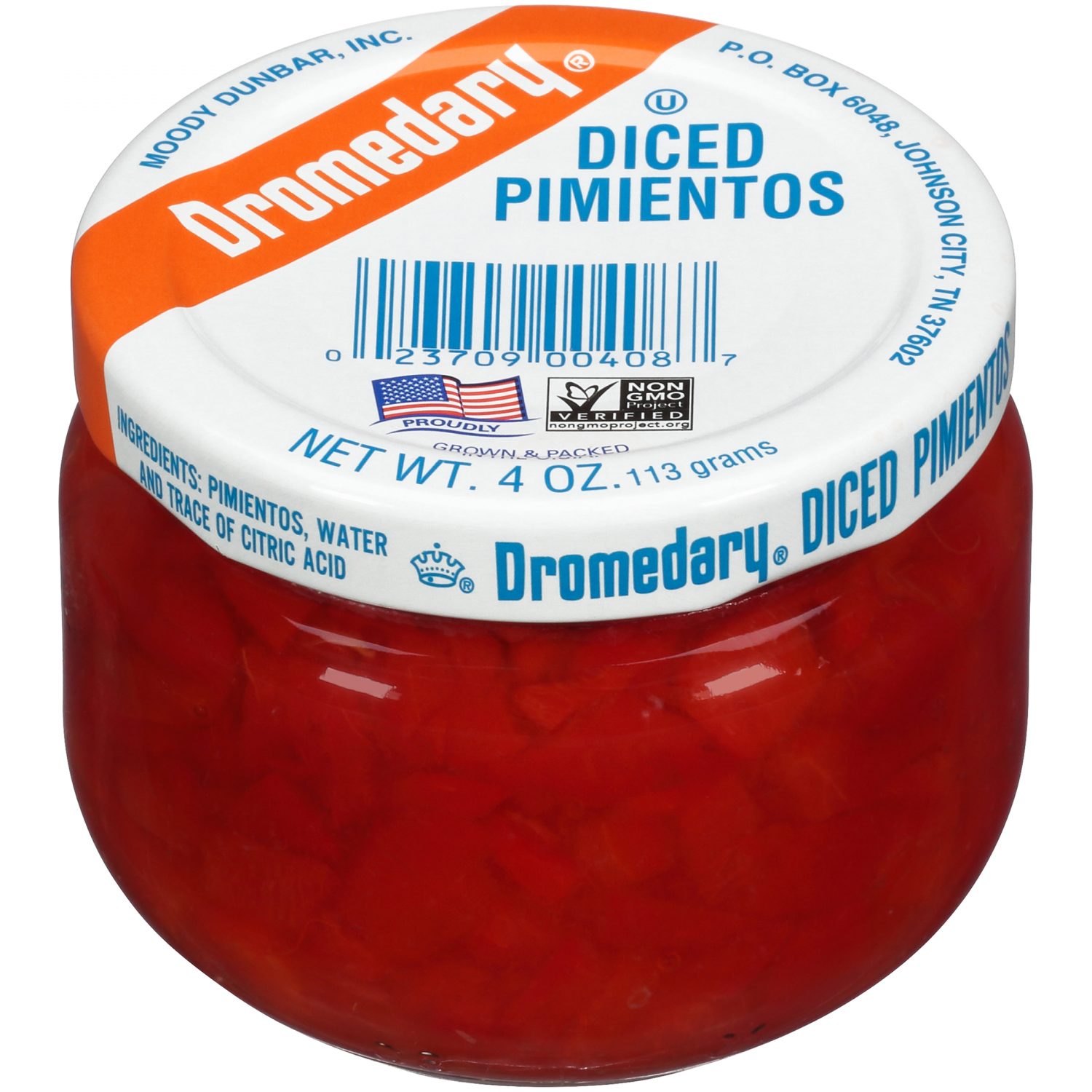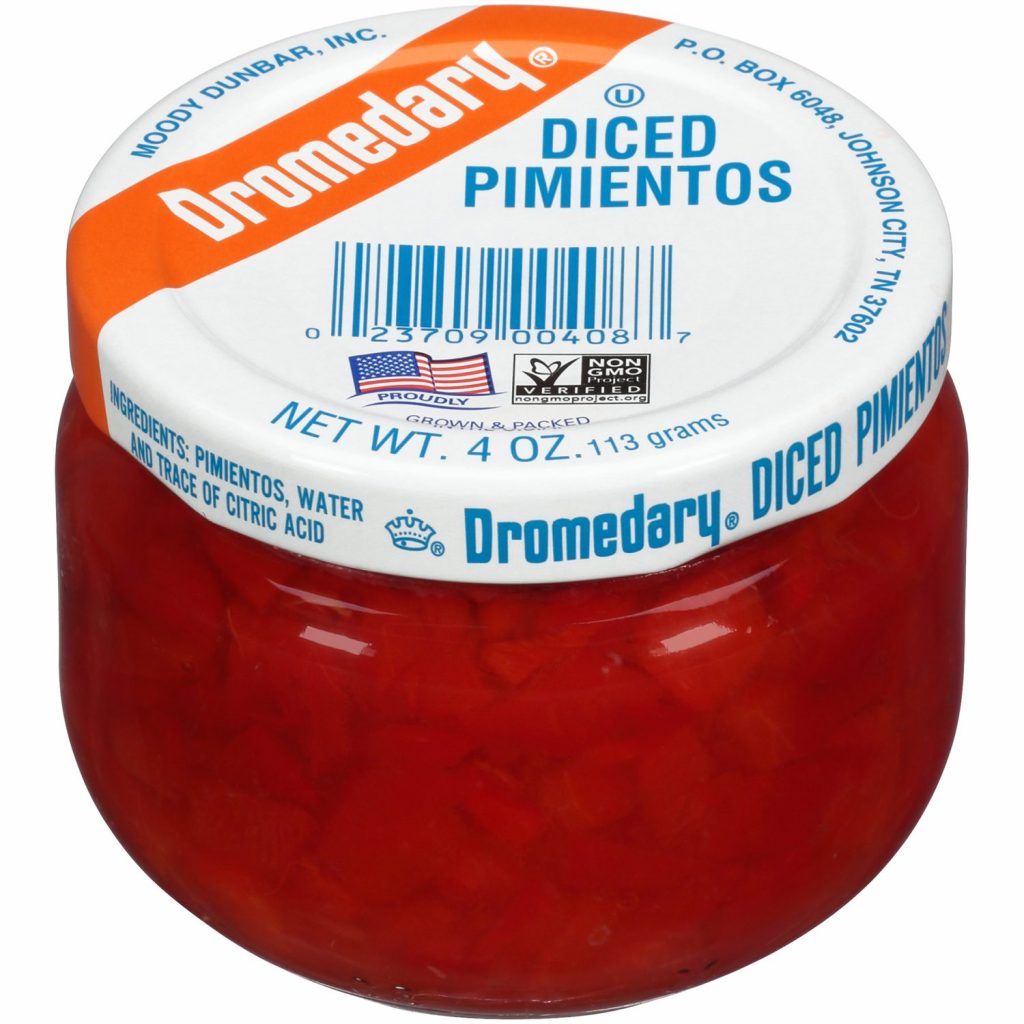 24/4oz. Dromedary® Diced Pimientos
Enhance your pimiento cheese and all your other favorite recipes with the sweet and delicious flavor of Dromedary® pimientos. Each of our California grown and packed pimientos is harvested and packed field fresh to ensure you're getting the highest and most consistent quality product on the market. Steam peeled, free from stems, seeds & cores, uniform in size & color.
NON-GMO, Kosher, Gluten Free
Pimientos, Water, and a trace of Citric Acid
*Always check the product's actual label for the most current and accurate information. Ingredients, nutritional panels, and allergen statements can change.