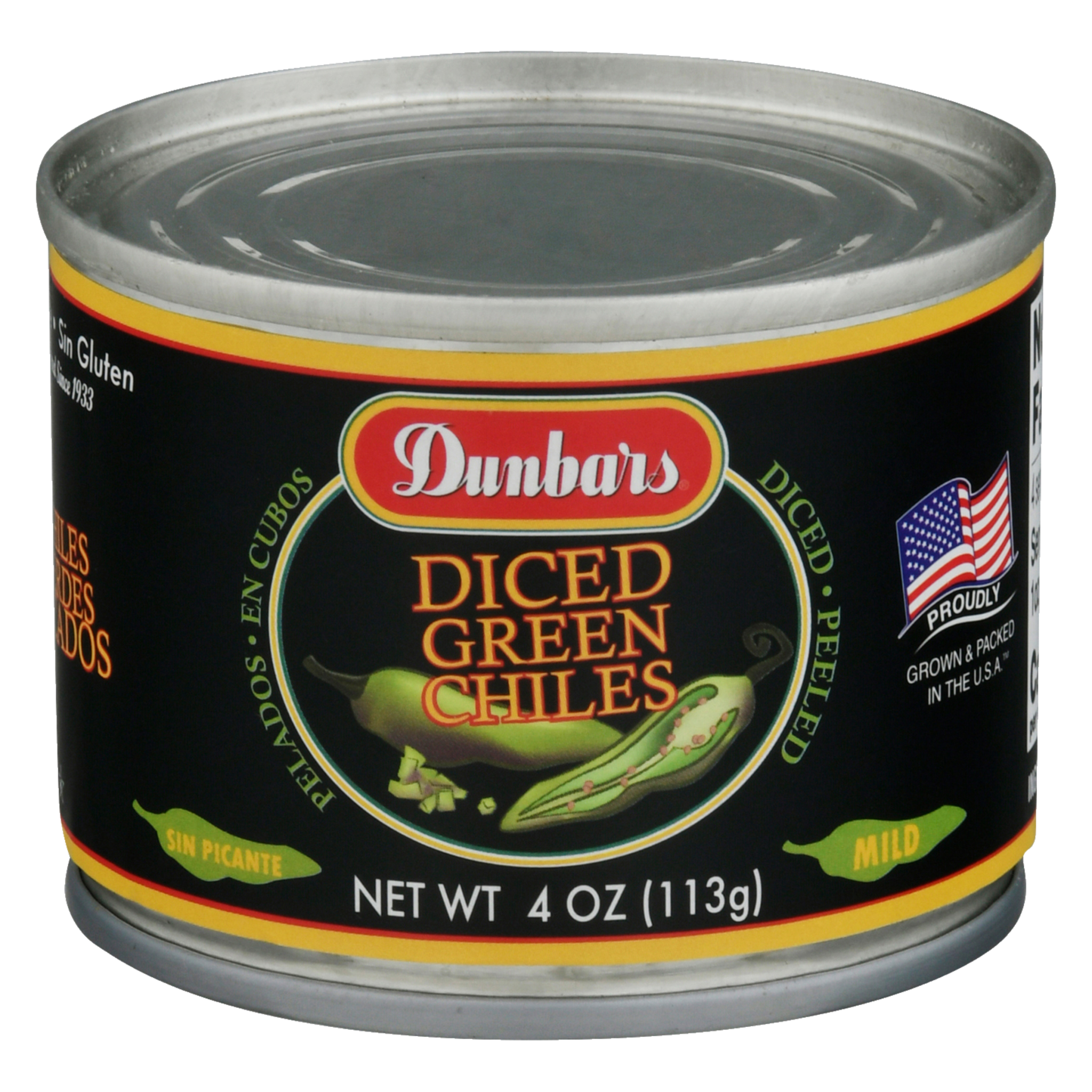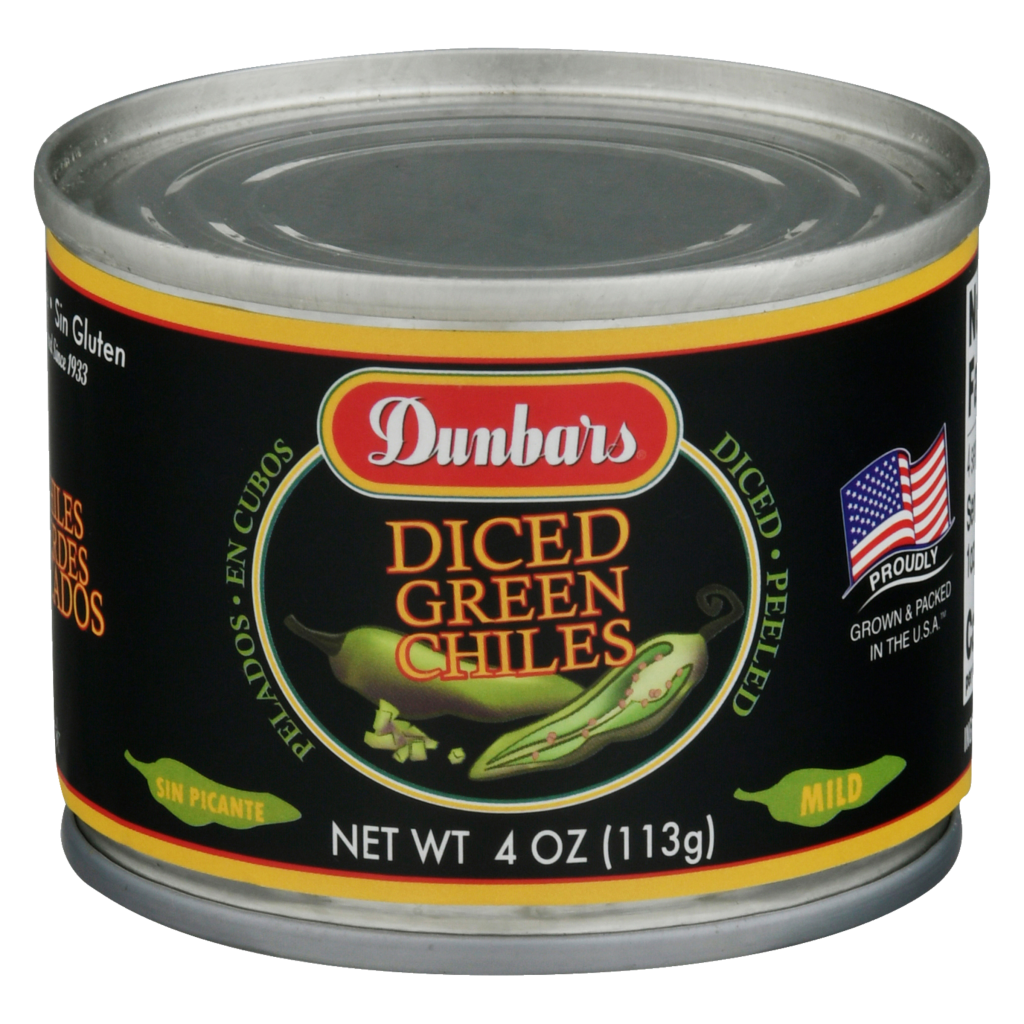 12/4oz. Dunbars® Diced Green Chiles
Give your meals the bold southwest flavor they need with the Dunbars® Diced Peeled Green Chile Peppers. They are perfect for pizzas, salsas, mac & cheese, pimiento cheese, biscuits & more!
NON-GMO, Kosher, Gluten Free
green chiles, water, sea salt, and citric acid
*Always check the product's actual label for the most current and accurate information. Ingredients, nutritional panels, and allergen statements can change.